63% of customers are more likely to make a purchase from a site which has user reviews.
88% of the online population will take the time to read reviews
86% – 90% of these customers will make their choice on your product or service based upon online reviews
92% have more confidence in info found online than they do in anything from a salesclerk or other source
88% of consumers say they trust online reviews as much as personal recommendations
72% of consumers say that positive reviews make them trust a business more
My name is Tony Marriott and I've been working full time online for over 6 years.
12 months ago I discovered a major failing in many of the businesses I was helping.
In almost every case their web sites had no reviews or testimonials. (The few that had implemented reviews were receiving a mixed bag of responses that were more likely detrimental to their business).
This meant they were not just leaving money on the table but were actively losing out to their competitors!
Social Proof is one of the most powerful sales tools available
If you don't have reviews do you really know what your customers think of you?
If you don't have reviews you are losing customers?
If you don't have reviews you are losing money?
If you don't have reviews you are losing customer trust
Every business owner I spoke to knew that reviews and testimonials would improve their bottom line .
but they either had no idea how to get those reviews or were scared that bad reviews would blight their business or simply didn't have the time to implement them.
So I sat down and designed a simple WordPress plugin that could generate unlimited positive reviews
It generated positive reviews and then prompted those reviewers to share the reviews on third party review sites like Yellow Pages or Google + etc. and allow the businesses to manage any bad reviews to get the customers back on board and any business issues resolved.
The plugin was a roaring success.
So why have I now released a version 2.0?
Well I had loads of feedback from the plugin users with loads of great ideas that would improve the already great plugin even more.
In fact I redesigned the plugin to create a complete review and testimonial collection, management and display system.
Now it truly is an epic piece of software.
The truth is that the primary goal for every business
is to make money.
In fact it is the duty of every business owner, manager or consultant to make as much money as possible.
With so many people now looking online to purchase or research products and businesses for offline purchases, the social proof of reviews and testimonials are not a nice to have.
They are required. They are an absolute necessity!
Did You Know:
Customer testimonials have the highest effectiveness rating in content marketing at 89%
This means that businesses that used testimonials or reviews somewhere in their marketing effectively reached and engaged more people compared to all other means of content.
88% of people take the time to read product/service reviews before they make an online purchase
That means businesses that don't have reviews on your site you are losing customers.
90% of consumers admit that their buying decisions are actually influenced by online reviews
That means the companies that have favourable reviews on display are positively influencing 9/10 people that are looking to make a purchase.
So when a prospect or potential customer reaches your site you need to make sure that they are buying from you and not your competitors.
One way to do that is to make sure that you have loads of glowing testimonials from your
past, future and existing customers.
It doesn't matter if you are 100% online or an offline business getting customers to your shop, restaurant or office.
It doesn't matter if you sell digital products, vacuum cleaners, local ales or the best food in town.
You need to have the social proof from reviews and testimonials that your products or services are the best.
Off course trying to do this yourself can be a huge overhead, and expense and something you don't even want to think about.
Getting some forms up on your site. Interlinking with ratings and review forms. Figuring out good from bad reviews, storing all this data so you can get at it later.
OK. now you just need to decide if you want the reviews stored locally or you want reviews on third party sites? With a bit of ingenuity you may even get most of that done using half a dozen different plugins! Even if it doesn't match the layout of your site:)
OR.. you could just pay a programmer or developer a couple of thousand dollars to do it for you. And maybe a monthly fee to mange it!
That's why I created Power Online Reviews Version 1
It allowed anyone to install just one simple plugin, choose your form colours, images and logos and any third party review sites and it simply created all the correct pages for you. It cleverly interlinks them so that a reviewer is taken smoothly and easily through the review process and the information stored so you can manage it with ease.
But I Realised It Could Be So Much More
With all great plugins you can be sure of one thing. You will get loads of even more great ideas and suggestions from the people that use it.
People use things in different ways that no developer can ever imagine so that feedback is like solid gold.
I had a bucket load of great ideas and suggestions and threw in some of my own as well. I could see that a version 2.0 could be a truly amazing plugin. It would be a feature packed beast!
But I knew It Still Had To Be A Simple To Use Plugin
All these new featured had to make things easier, not add in any additional overhead for the end users. In fact every feature I had now listed would actually make things easier as well as better.
For end users it would make it hand free easy to collect and display positive reviews and allow them to safety pass off the review management.
For consultants it would make it very easy to sell this plugin as a service. It would be more attractive, have more features, be more saleable, easier to integrate with existing site themes and styles and the management features allowed strict control of collected data.
So I Put All My Other Projects On hold To Create Power Online Reviews 2.0
I knew this was going to be good so I needed to focus 100% on developing Power Online Review Version 2. All my other projects were either put on hold or passed off to someone else.
I drafted up the final design and set to work coding. A few months later I came up for air and Version 2 was complete.
Even I Was Impresses
When I Had Completed The New Plugin.
This Was Truly A Complete Review & Testimonial
Collection, Management and Display System.
Everything my clients had asked for had been incorporated and I had integrated the new features into a truly complete system.
All in one simple plugin.
It's Packed with New Features That Make This Plugin
Fast And Simple To Install
Quick And Easy to Configure
Run 100% Hands Off
Give You 100% Control Over Your Reviews
Display Positive Reviews Beautifully
Display Reviews In Google Search Results Using Schema.org
Checkout This List Of Awesome Features
Basically this means that you can:
Configure everything to perfectly match your Theme or website colour and style. This will merge perfectly into your current WP site and ensure high levels of engagement
Collect and display positive reviews completely hands free. So you wont be wasting your time with excessive admin tasks
Allow any Admin or user with the new WP Review Manager Role to manage all reviews. This means you can allocate review management to a VA or employee while keeping your site safe by limiting access and capability.
Get instant email notification of reviews so they can be responded to immediately if needed. No need to keep checking to see if reviews have been left or missing any that may need immediate attention.
Respond to reviews with just one click if needed. Means no messing about and wasting time when responses are required. Pre-define your default email and it will open up in your default email handler with one click.
See the most recent and the best reviews displayed on your site and you can respond quickly to bad reviews. This means more happy customers and you can focus your attention where it is needed.
Increase your site visitor engagement, their confidence in you, and their willingness to purchase your products or visit your business.
Check Out The Demo Video
Some Example Review Form Styles
Some Example Review Display Styles
The Power Online Reviews plugin on it's own is priceless.
It's been 6 months in development and (if you read the statistics above) you will see that it is pretty much guaranteed to increase your sales and business reputation.
Having loads of social proof from real customers with real reviews and testimonials is about as good as it gets.
If you are an online or offline business consultant then this is one of the easiest sells you will have ever had in your hands. What business owner doesn't want to increase their sales and reputation and for almost zero work?
If you are a business or website owner or manager then you need to grab this with both hands right now. It will be one of the best investments you have made, one of the quickest and easiest to implement and one of the most guaranteed to see results.
BONUS
I am also including a pack of 100 Reputation Management PLR articles all related to reviews, testimonials and online reputation management. Consultants can use them as blog posts or add together to create ebooks, free reports, newsletters or online tutorials. Business owners can learn more about reviews and reputation management.
Power Online Reviews Version 2
I should be charging a monthly fee for this plugin but to make sure that everyone has a chance to use this amazing plugin I am offering it at a one time payment.
For just a few days of the launch I will be cutting the price to the bone. This is your one chance to get it at this price before it goes up.
I have created three different licence options to suit everyone
Single User Personal Licence
Can be installed on One Site that you own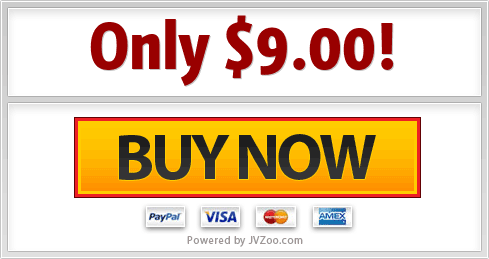 Just one tiny payment and instant access
Unlimited Seat Commercial Licence
Can be installed on any site you own
Can be installed on any customer site
Can be flipped with website (pass on single user licence)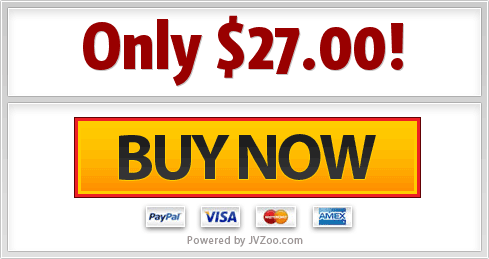 Just one tiny payment and instant access
GUARANTEE
Of course you get my 30 Day No Questions Asked Money Back Guarantee. If you don't think Power Online Reviews is the best thing since sliced bread then I insist on giving you your money back
I don't know who's more crazy. Me for offering this plugin at this crazy low price or you for hesitating. Hit the BUY button above now and get this plugin while it still at this stupidly low price. It is only available for a few days.
Cheers
Tony Marriott
PS. Bad reviews can kill a business or web site...Good reviews can explode your revenues.. I know which I would prefer and Power Online Reviews ensures it!
PPS.You are protected by my 30 day money back guarantee so you have no risk at all to try out this amazing plugin..